We are committed to a better world for animals and humans, without animal testing. However, we can't achieve this on our own. This is why we support scientists who advance the development of innovative alternatives to animal testing.
We want to promote scientific projects that eliminate the need for animal testing. That's why we do what we do. If your project involves animal-free methods, you can apply to us for assistance.
We offer two forms of assistance:
In cash
If you are seeking a cash contribution, there are two options. You can apply to us for co-funding within a grant application procedure, or you can apply for a (small) grant for a project that is already underway.
In kind
You can also request assistance in kind. In addition to issuing a letter of support, we can also contribute materially to your project. This usually involves assisting with communication or dissemination (publishing guidelines and making the general public aware of innovations).
"By engaging in constructive discussion with scientists and helping to fund research that uses animal-free methods, we can do more to create a world without animal testing. I am proud that our project is co-funded by 'Proefdiervrij'."
Dr Marjolein van Driel, Erasmus University Medical Center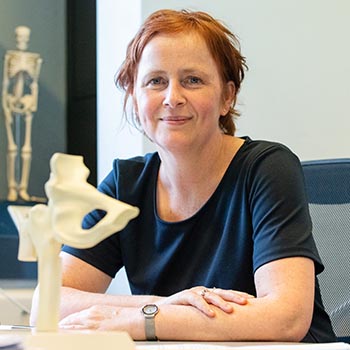 Conditions of collaboration
We believe in a world where there will eventually be no need for animal testing. To help achieve this, we support projects that meet the following criteria:
The research must be 100% free of animal testing.
In the case of in vitro applications, the use of fetal calf serum (FCS) must be avoided where possible.
3. Project managers must be willing to assist with our communication activities and fundraising efforts. This includes writing blogs and contributing to visual content (photos and videos).
For more information about our funding criteria, please download and read our Conditions of Funding Agreement.
Interested? Download our checklist
Are you working on an animal testing project or planning to start one? Download the checklist that applies to your project and send it completed to aan@proefdiervrij.nl. We will contact you as soon as possible.
Checklist project support: We provide both funding and co-funding within larger grant applications.
Checklist pilot project: We have budget available for pilot projects. These are small projects that are set up to gather initial data for new ideas. The result of pilot projects should be a
starting point for applying for larger funding programmes.
Checklist printing costs thesis: We also have grants available to help with the printing costs of a thesis.