Since 2009, we have invested in more than 50 scientific research projects that used animal-free methods. Each project brings us closer to a world without animal testing.
We have a specialist (and still-growing) network of more than 150 scientists and policy makers. The benefits of collaborating with us include both funding and the support of fellow specialists.
We help promote animal-free test methods by providing funding. This is only possible thanks to the support of our donors.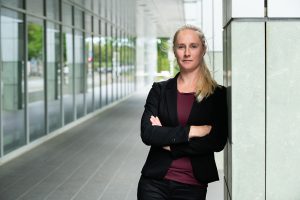 We are 'Proefdiervrij'
'Proefdiervrij' is the Dutch Society for the Replacement of Animal Testing . We believe that one day animal testing will no longer be needed. Innovative research projects will develop viable alternatives. Science can be done differently!
Director Debby Weijers: "Innovation rarely happens spontaneously. It is driven by a group of determined individuals with a shared vision. People who have the courage of their convictions and pioneer innovative approaches. In recent years, an increasing number of researchers have joined us in leading the way."
Why not find out more about us and how we can help you?
Ways to collaborate with us
We support scientific projects that eliminate the need for animal testing. We are always looking for new partners to collaborate with so we can help advance innovative alternatives to animal testing.
If your project involves animal-free methods, you can apply to us for assistance. We can help in a number of ways.
Newsletter for scientists
If you are involved in research, why not subscribe to our newsletter for news about animal-free approaches in science and innovation. You will then receive regular updates on events, new projects and proposals for grant funding.